Teach Your Child the Joy of Cooking with My Happy Helpers® Kitchen Helpers
My Happy Helpers® collection of kids' Kitchen Helpers are designed to make your life in the kitchen easier and more enjoyable while creating beautiful family memories. Our range of high-quality and safe Kitchen Helpers are perfect for parents who want to encourage their little ones independence and creativity in the kitchen.
Read More
Why My Happy Helpers Towers
Steps2 Convertible Tower: The Perfect Dual-Purpose Solution for Your Toddler's Safety and Mealtime Fun
Experience the ultimate convenience and versatility with our Convertible Tower. Designed to adapt to your growing child's needs, this innovative piece of furniture seamlessly transforms from a Toddler Tower to a functional and attractive Kids Table and Chair. Whether you have limited space or simply value multifunctional furniture, our Convertible Tower is the ideal choice for modern families.
Shop Convertible Towers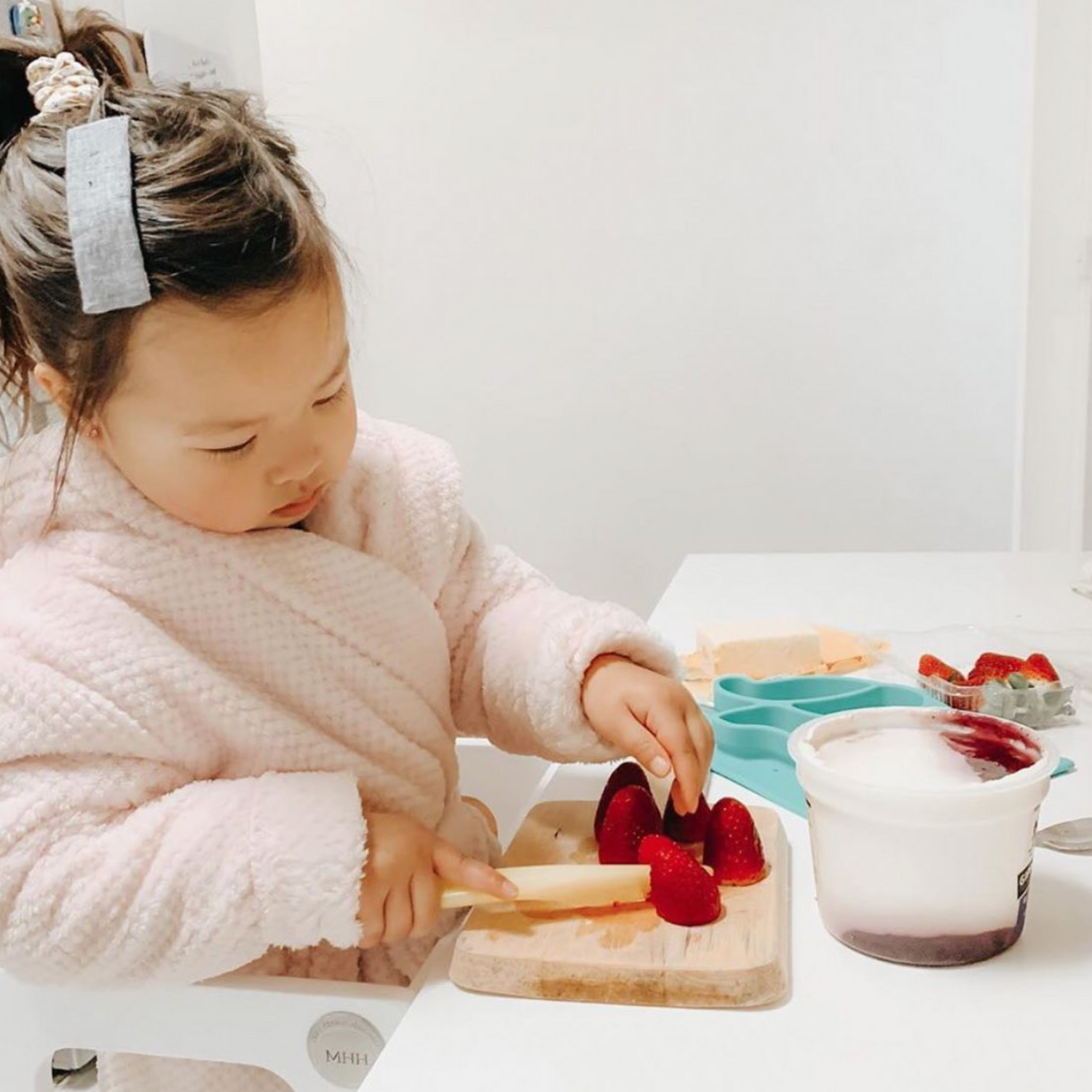 Discover the Perfect Choice for Growing Families: The Adjustable Steps2 Tower.
The Adjustable Steps2 Tower grows with your child, providing versatility for years to come. With adjustable features, it can be customized to match your child's height, providing a safe and secure platform for various activities. It's a versatile addition to your home that will serve your family throughout the years.
Shop Height Adjustable Towers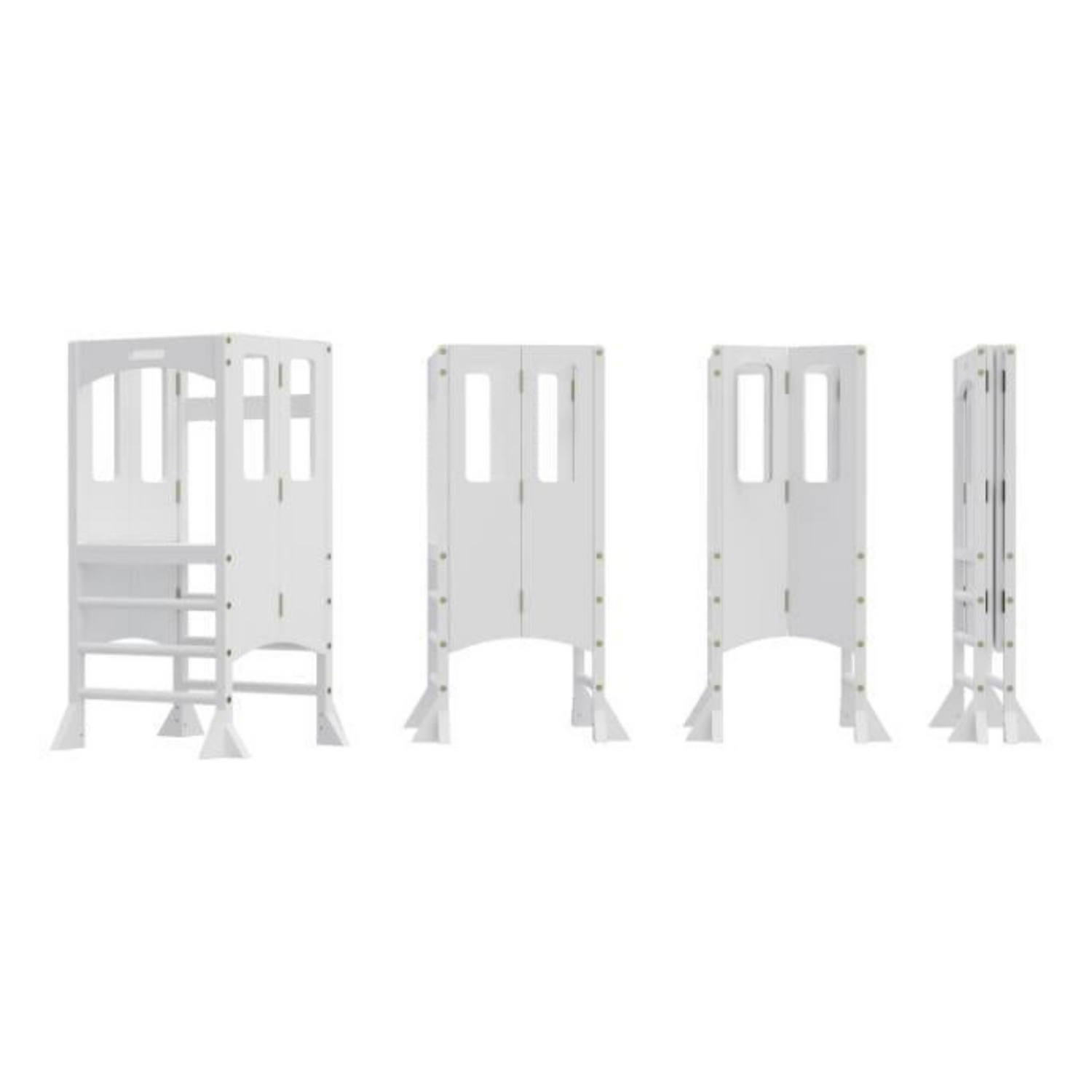 Discover the Combination of Convenience & Functionality with the Bi Fold Tower.
Embrace the freedom of a clutter-free home with its unique folding design that allows you to effortlessly store it away when not in use, reclaiming valuable floor space and maintaining a tidy and organized living environment. When folded, it occupies minimal space, allowing you to reclaim every inch of your floor. Whether you have a small apartment or simply appreciate an uncluttered home, this space-saving design is a game-changer.
Shop Foldable Towers
Why Buy a Kitchen Helper?
A kitchen helper can be a game-changer for busy parents who want to involve their children in the cooking process. Here are some reasons why you should consider investing in a My Happy Helpers® kitchen helper today:
Encourage Learning: Our kitchen helpers allow your child to learn by example & experience the joys of cooking & baking. Children develop a sense of accomplishment & pride in their creations, helping to build confidence & self-esteem.
Quality Family Time: Cooking together is an excellent way to bond with your child and create beautiful memories. Our kitchen helpers bring your child to the perfect height to work alongside you in the kitchen, creating a sense of togetherness and teamwork.
Safety: Our range of kitchen helpers is designed with safety in mind. They are stable, sturdy and equipped with safety locks and guardrails to ensure your child's safety and prevent accidents.  Our kitchen helpers have been independently tested to ensure that they comply with US Safety Standards.
Convenience: Our range of kitchen helpers are easy to use and convenient to store, making it perfect for small apartments or homes with limited space.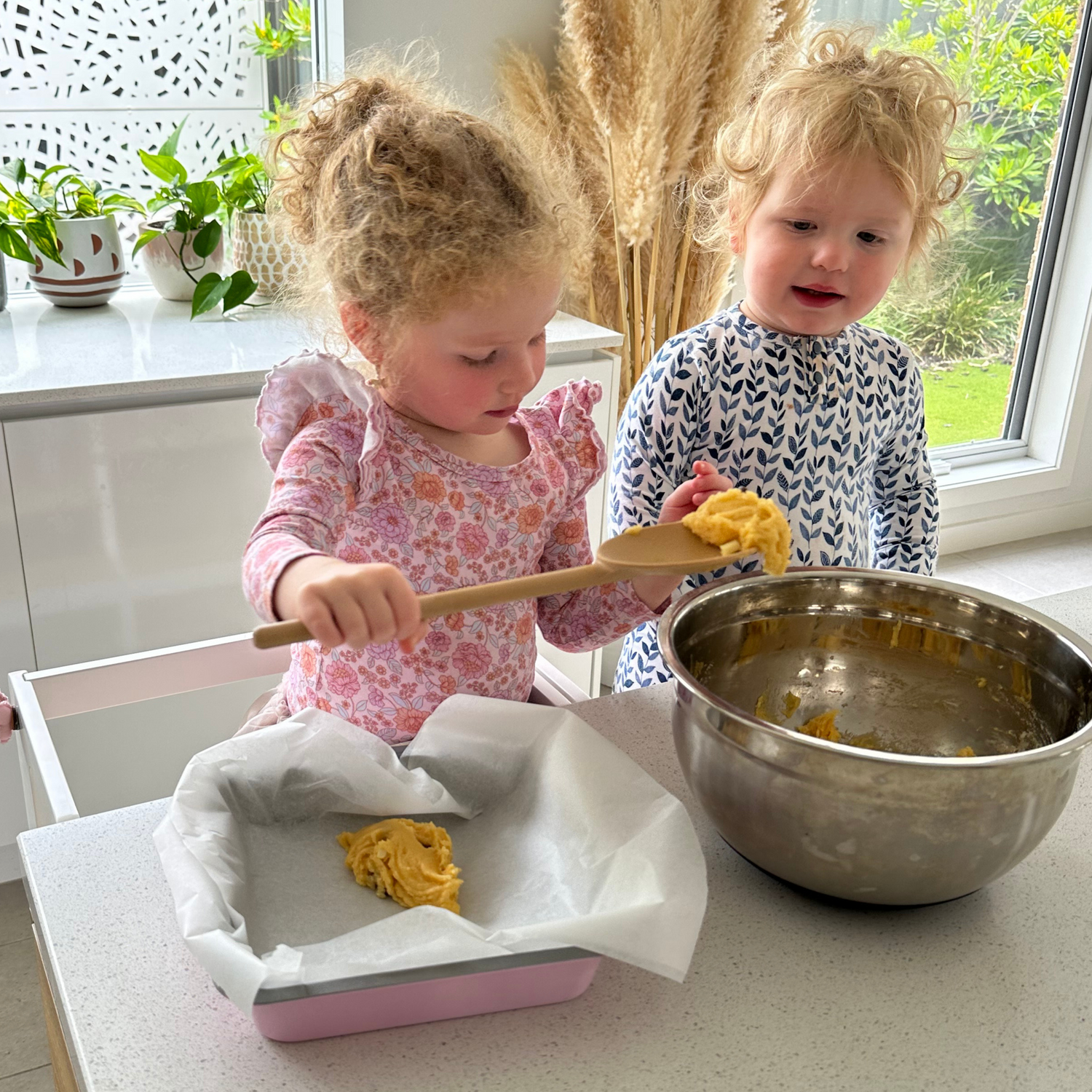 How Will a Kitchen Helper Make Life Easier in the Kitchen?
A My Happy Helpers® kitchen helper can make your life easier in the kitchen in many ways, such as:
Keeping Your Child Entertained: Our kitchen helpers can keep your child entertained while you cook, making meal preparation less stressful.
Encouraging Independence: By using our kitchen helpers, your child can learn to do things independently, freeing up your time and allowing you to focus on other tasks.
Promoting Healthy Eating Habits: When your child is involved in the cooking process, they are more likely to try new foods and develop healthy eating habits.
The My Happy Helpers® Range of Kitchen Helpers
We offer a range of Kitchen Helpers to suit your needs and preferences, including the popular Adjustable Step2 Tower, a versatile option that can be used in the kitchen and around the home. Our range also includes the Convertible Step2 Tower, perfect for younger children, and the Bi Fold Tower, which folds and has a lower step to allow for easier access. Investing in a My Happy Helpers® Kitchen Helper is an investment in your child's development, independence, and creativity. Shop our range today and bring the joy of cooking and family bonding into your home.