Countertop Dine and Grow™ - White and Varnish
Regular price
$199.95 USD
Regular price
Sale price
$199.95 USD
Unit price
per
Sale
Sold out
Product Highlights
Vegan Leather Back Support
Adjustable Seat Height
Customizable Seat Position for the perfect fit
Adjustable Foot Rest
Description

Keep your little one safe and secure during mealtimes with the My Happy Helpers® Design Patented Dine and Grow™ Adjustable Toddler Dining Chair from My Happy Helpers®.   

Unique Solution: Introducing the My Happy Helpers® Countertop Dine & Grow™ Chair - the perfect solution for your little one's mealtime seating needs. Designed for toddlers who have outgrown high chairs but are not yet ready for regular chairs, this adjustable toddler countertop chair ensures comfort and safety. No more worries about your child falling off a chair or sliding off slippery cushions. Our countertop chairs feature specially designed seats and backrests, providing a comfortable and safe seating experience for your child at the countertop or island benchtop. With removable side stoppers, this chair is uniquely stable and secure, allowing your child to actively participate in mealtimes without any discomfort or risk of injury.

Safe and Stable: Say goodbye to buying bumper seats that your child will quickly outgrow. Our adjustable toddler chair is a safe and effective solution that will grow with your child and provide them with a comfortable and secure seating experience for years to come. Make mealtimes fun and enjoyable for your little one with the My Happy Helpers® Dine & Grow™. At My Happy Helpers®, we pride ourselves on producing safe and functional designs that comply with the relevant Mandatory and Voluntary Safety Standards. See here for further information.

Height Adjustable: Our adjustable toddler dining chairs quickly and easily adjust in height so that your child can remain in their chair from the transition age, right through until late primary school age.

Stylish: No need to compromise on style with the beautifully designed Dine & Grow™ Chair - the perfect adjustable toddler dining chair for parents who value style and safety. Vegan Leather Seat and Backrests, these chairs are a breeze to clean.  With choices of wood finish and cushion colour, you can choose a Dine and Grow™ chair to suit your current dining room décor - forget plastic and garish colours, these understated and stylish options will tie into your design theme and keep your child safe, too.  
Features

High sides to prevent sideways movement off the chair

Sleek modern design, in a choice of colours

Padded seat cushion with a real-feel vegan leather outer, designed for easy cleaning and durability

Non toxic child safe paints and varnish

Developed to aid the transition from high chair to dining chair

2 seat heights to Grow with your little one

Please note color is NOT a stark white - it is as pictured

 
Specifications

Size:

Seat Dimensions:

Width -35cm (W) x 37cm (L) 

Steps Heights: 

Seat Heights: 

Chair Dimensions: 100cm (H)  

Lower arm rest height: 84.5cm (H) 

Adult supervision required at all times.

At My Happy Helpers®, we understand the importance of safety and security when it comes to our little ones. As your child transitions to their new Dine and Grow™ Chair, we urge you to remember the importance of supervision and support. While our chairs are designed with the utmost care and consideration, it is crucial to ensure your child's safety by providing constant adult supervision during the transition period. So sit back, relax, and enjoy the precious moments with your child as they grow and thrive with our Dine and Grow™ Chair.

 

Patent Number: 217565, 15000880-0001, 15000880-0002

Recommended Age: 36+ Months - 8 years

Designed in Australia
Manufactured in China

At MHH, we take great pride in the quality and craftsmanship of our products. We strive to provide our customers with accurate and detailed information about our products, including their color. However, please keep in mind that the color of our products may appear slightly different depending on screen and monitor variations. We want to ensure that you are aware of this possibility so that you can make an informed decision when selecting the perfect product for you and your family. Rest assured that no matter the color, our products are made with the same attention to detail and commitment to excellence.

 
Shipping

Our in stock products are usually dispatched from our USA Warehouses within 24-48 hours.

Pre Orders are dispatched within 24-48 hours of the stock arriving at our USA Warehouses.
Safety Information/Product PDFs
Introducing the Dine and Grow Chair: Revolutionize Meal Times for Your Toddler
At My Happy Helpers, we understand how challenging it can be to get your little ones to sit still and eat. But fear not! We have the perfect solution that will transform your meal times into enjoyable, stress-free experiences. Allow us to introduce you to the Dine and Grow Chair.
Picture this: your little one eagerly exploring new foods, sitting happily in one place for an entire meal, and actively participating in family conversations. Sounds too good to be true right? Well, it's not. With our Dine and Grow Chair, you'll witness your child's newfound independence and joy as they effortlessly engage in the family dining experience.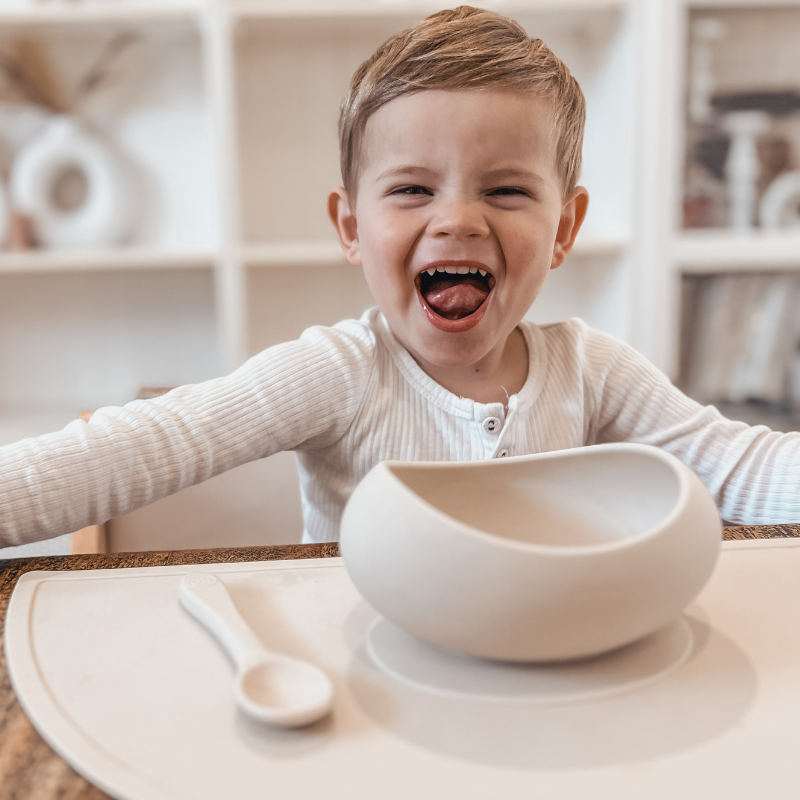 One of the most significant advantages of the Dine and Grow Chair is the opportunity it provides for your toddler to observe and learn mealtime etiquette from you, their role model. As they sit at the table, they visually absorb the behaviors demonstrated by their parents. This immersive learning experience not only teaches your little ones how to eat and cut their food but also instills essential social skills and manners that will benefit them for a lifetime.
Imagine the delight on your child's face as they confidently feed themselves, exploring different foods and broadening their culinary horizons. With the Dine and Grow Chair, you'll finally be able to sit back, relax, and enjoy a peaceful meal with your family.
Don't wait any longer to experience the magic of the Dine and Grow Chair. Join the countless parents who have already discovered the secret to stress-free meal times. Once you try our chair, you'll wonder how you ever survived without one.
Invest in your child's happiness, independence, and development today. Order your Dine and Grow Chair now and let the transformation begin!
Thousands of Satisfied Customers:
Don't just take our word for it! The My Happy Helpers Furniture Range has received rave reviews from thousands of satisfied customers worldwide. Parents have witnessed firsthand the positive impact our functional and beautiful designs have had on their child's development, making My Happy Helpers a trusted choice for families everywhere.
Our Dine and Grow Chair goes beyond transforming meal times. It becomes an integral part of your child's daily routine, enhancing their exposure to new flavors and textures. By being at the table with the rest of the family, your little one will develop a sense of belonging and inclusion, fostering their social and emotional development.
Great chair for counter height table
My daughter loves her new chair! We had been looking everywhere for a chair for our counter height table with a footrest. This is perfect and makes such a positive difference at meal time.
So happy with the counter height toddler chair. Great quality, great price.
Thanks for the review Vala, We are so pleased to hear our Countertop Dining Chairs are making meal times easier and more enjoyable for your family!